Legal proccedure

Bexdom Properties

bex-Services
---
Welcome to
Turkish Property Shows
In Spring and Autumn we represent Turkish Real Estate in Moscow & St. Petersburg
Affiliations
Registered member of Antalya Chamber of Commerce & Industry



Association of International Property Professionals




Moscow Foreign Property Club

Holidays in Turkey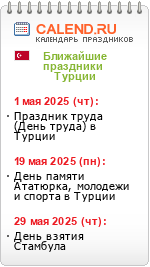 Real Estate in Turkey: Property Development & Investment
BEXDOM Property Development - leading property development, investment & construction consultancy brokerage company, successfully implementing residential, commercial real estate and investment projects in the Mediterranean coast of Turkey. The company's primary business - is an implementation, development and management of own residential and commercial real estate and investment projects, as well as other construction projects in Turkey. Bexdom Properties is a wholly owned subsidiary and marketing company of Bexco Capital Invest & Altunbas Construction, one of the leading property development, investment and construction companies of Turkey in the Mediterranean region.
Our offers: Real estate in Antalya from developer
SPECIAL PRICE
Location
:Konyaalti
Size
:60-180 m2
Rooms
:2-3-4
Status
:finished
Location
:Antalya
Size
:60-300 m2
Rooms
:2-3-4-5
Status
:on going
Location
:Antalya
Size
:180-320 m2
Rooms
:4-5
Status
:finished
Location
:Antalya
Size
:100-180 m2
Rooms
:3-4
Status
:finished
Hot Offers: Real Estate in Konyaalti, Real Estate in Lara
Location
:Antalya
Size
:30-60-85-150 м2
Rooms
:1-2-3
Status
:finished
29.900 €
Location
:Antalya
Size
:65-100
Rooms
:2-3
Status
:finished
38.500 €
Location
:Antalya
Size
:60-170 m2
Rooms
:2-3-4
Status
:on going
Location
:Antalya
Size
:55-180 m2
Rooms
:2-3-4
Status
:finished
Real Estate in Kemer, Real Estate in Belek, Real Estate in Alanya
Location
:Kemer
Size
:52-155 m2
Rooms
:2-3-4
Status
:finished
Location
:Antalya
Size
:80-100-120-210
Rooms
:3-4
Status
:finished
Location
:Antalya
Size
:60-88-160 м2
Rooms
:2-3-4
Status
:finished
64.000 €
Location
:Kemer
Size
:270
Rooms
:4-5
Status
:finished
To buy real estate in Turkey from BexDom is VisDom, VisDom is KingDom!
BexDom is VisDom, Visdom is KingDom! BexDom offers variaty of smart (VisDom) personal Vis-a-Vis exclusive bex-Servces for clients to build own KingDom in Turkey! Turkish property development and investment, construction consulting company Bexdom Properties offers luxury and high quality residential and commercial real estate in Turkey for sale: real estate in Turkey on the coast with seaview in the most popular resort area of Antalya - Konyaalti on the Mediterranean coast! At the company's portfolio, as a leading real estate agency in Turkey, we have the largest selection (especially in Antalya-Konyaalti ***) of turkish real estate for sale: (ranging from low-cost apartments, and newly built apartments in installment from the construction companieas to the most elite residences, townhouses and villas in Turkey): Low-rise complexes of inexpensive apartments in Antalya-Lara, Konyaalti, high-rise apartments Alanya-Mahmutlar, exclusive villas in Kemer and golf villas in Belek, townhouses in Bodrum and throughout the Mediterranean and the Aegean coast of Turkey: Antalya-Lara, Kemer, Belek, Side, Alanya, Mersin, Bodrum, Marmaris, Kusadasi, Kas, Kalkan, Fethiye , Istanbul and Northern Cyprus.
... Buying property in Turkey from Bexdom - it is 'more than buying a house' in Turkey! Professional and successful experience in Russia-CIS countries allow our Russian-Turkish-English-speaking professional managers to fullfill customer expectations and dreams, professionally manage real estate assets and provide customers with special individual vis-a-vis an exclusive service bex-Services in order to help them "build own kingdom" - a fortress in Turkey!
Øbex-Consulting Øbex-Transfer Øbex-Rent-a-car Øbex-Interier Øbex-Rentals
Real estate for sale in Turkey: All extravaganza of turkish property! El turko!
La turquoise Mediterranean Sea!!!
... In recent years, in the market overseas, namely the Turkish real estate, there is a so-called 'a-la-Turka' hype due to future effective demand, global trends, and certainly an extravagant 'turquoise' tone of the Turkish-Mediterranean 'Akdeniz'! Real estate experts and international analysts predict a rise in demand and rising house prices in some countries, including Turkey. Currently, more than 50 thousand items of property, both commercial and residential, in 75 resort locations in Turkey owned by foreign nationals from 64 countries around the world!

7 shining stars of Turkish property market
Popularity of the Turkish real estate is easily explained:
a wonderful climate - 300 sunny days, a 7-month swimming season, nearest, excellent and inexpensive access to transportation - 3/4-h hour flight, the lack of formal visa problems, low prices per square meters with high quality construction, moderate taxes, no restrictions on the value, type or quantity of the acquired objects to one person, easy and fast procedure for obtaining residence permits, the adoption of the law on mortgages - are the main advantages of Turkey for property buyers!

... Many foreigners, including citizens of CIS countries and Russia, choosing resorts in Turkey, not only for summer vacations, but also for investment purposes and renting, and of course for permanent living! But not all foreigners are aware of the possibilities of Turkish real estate market. Apartments and townhouses in the new protected complexes with a SPA center (hammam, sauna, indoor pool, fitness center ..) located on the first-second line from the sea in Antalya (Konyaalti, Kemer, Belek, etc.) cost around 900-1000 euro/sqm, and in walking distance from the sea (500-800m) to buy apartments at 500-600 euro/sq.
Enjoy 'a-la-turka' life of Mediterranean!!!
Waiting you 'turquoise-blue' coasts of turkish 'Akdeniz' !!!
Online Brochure
Sea Temprature
Weather
| | | |
| --- | --- | --- |
| Antalya | | |
| Istanbul | | |
| Moscow | | |
| Kiev | | |
Construction to start on Marmara Park Istanbul (

21.02.2011

)
A leading turkish constructon company ECE Türkiye will start the construction of the Marmara Park shopping center in the beginning of 2011 on a plot at the E-5 highway, one of the busiest highways in Istanbul.


Residential property in Turkey: house price (

20.02.2011

)
Residential property prices in Turkey are on the up with values increasing in December in five of the country's major cities, according to statistics out this week from REIDIN Turkey Residential Property Price Indices (TRPPI). Home values rose 1.36% in Adana, 0.47% in Ankara, 0.55% in Istanbul, 0.09% in Izmir and 0.94% in Kocaeli and were down 1.5% in Antalya and 0.43% in Bursa.


Turkey's 1st residential golf resort guarantees 7% (

20.02.2011

)
Not only does it come with a guaranteed rental income for 24 months, but perhaps more importantly Turkey is the world's third fastest growing economy, with a 4.5% growth predicted for 2011 by Merrill Lynch. Even in the current economic climate Turkey is the only country to have had its credit rating upgraded twice during the downturn and the Organisation for Economic Co-operation ...